Getting in the way, part 3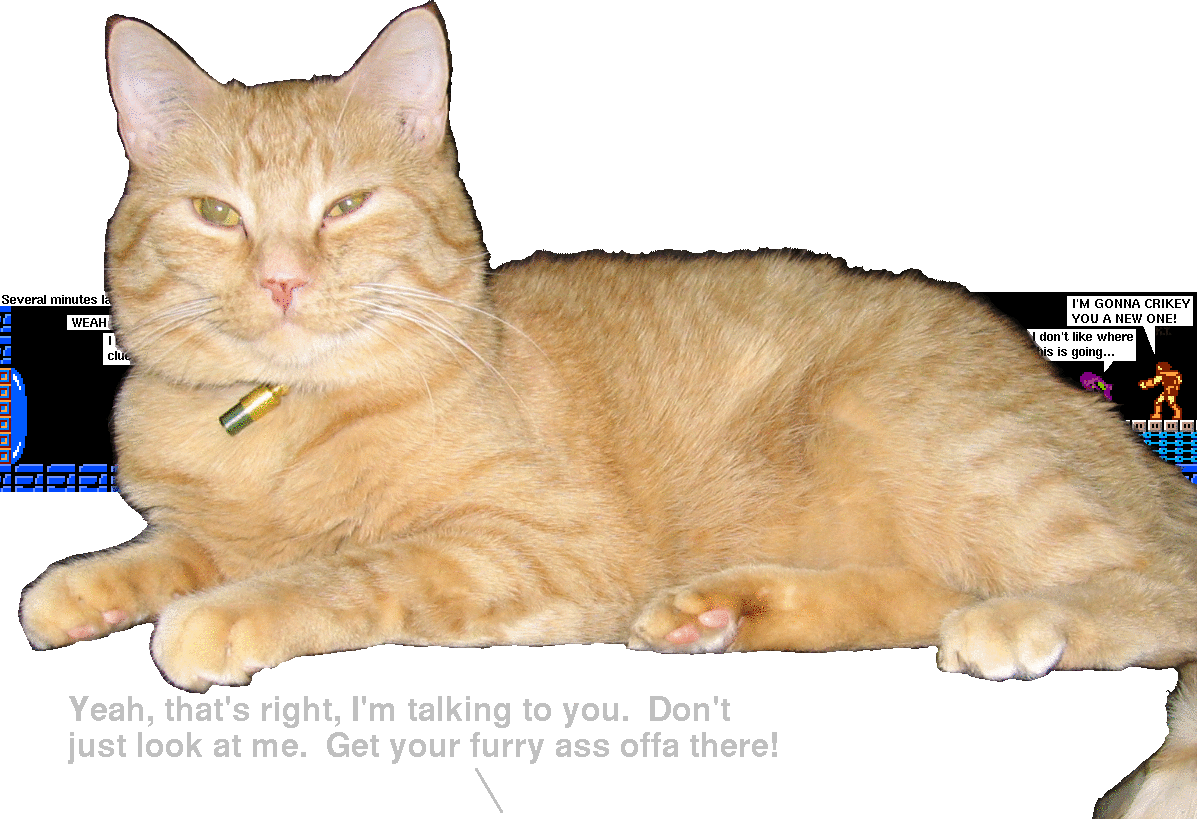 ---
Look at the kitty... awww... totally not filler strips.

Note: The cat scratched his nose a few days back, so that's why there's those lines there.

-
Several minutes la//
WHERE//
I//clue//
I'M GONNA CRIKEY YOU A NEW ONE!
I dont like where//is is going...

Yeah, that's right, I'm talking to you. Don't just look at me. Get your furry ass offa there!
Metroid, Samus, Kraid, and the rest of 'em are all property of Nintendo, who to my knowledge wouldn't do anything such as sue me or shut poor Planet Zebeth down, because they're so damn nice, and Metroid kicks ass : }
This particular comic strip was made solely by me, by that happy little program known as KolourPaint. Yes, the one that everyone runs in fear from. That's why the comic looks the way it does.